They devoted themselves to the apostles' teaching and to fellowship, to the breaking of bread and to prayer.
Time is TBD

Kingdom Knights Motorcycle Ministry
Where

Knights

become Warriors
Ladies and Gents come fellowship with us the 4th Sunday of the month at Akron Bible Church where your Kingdom Knights will be hosting the Warriors project. We are more than just a bunch of pretty faces, pushing sleds, and preaching the Gospel to the motorcycle community.. We wanted to take the time to share in the word and deliver some truly powerful and amazing testimonies. Doors open at 6PM.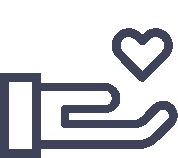 "Whoever is generous to the poor lends to the lord, and he will repay him for his deed."